Upcoming and Recent Lectures:
Our Church is looking forward to sponsoring another Christian Science lecture, to which our community is lovingly invited. We expect healing.
We all have an unbreakable connection to God as God's offspring. Learn how this gives us our purpose and worth and why seeing everyone in this way has a healing impact on the world.
Saturday, February 12, 2022, 2:00 pm (EST),
James Shepherd, C.S., will deliver his talk
Why everyone is needed
.  For a preview of his talk click
here
.  This lecture will take place at 16 Bayard Lane, Princeton, NJ.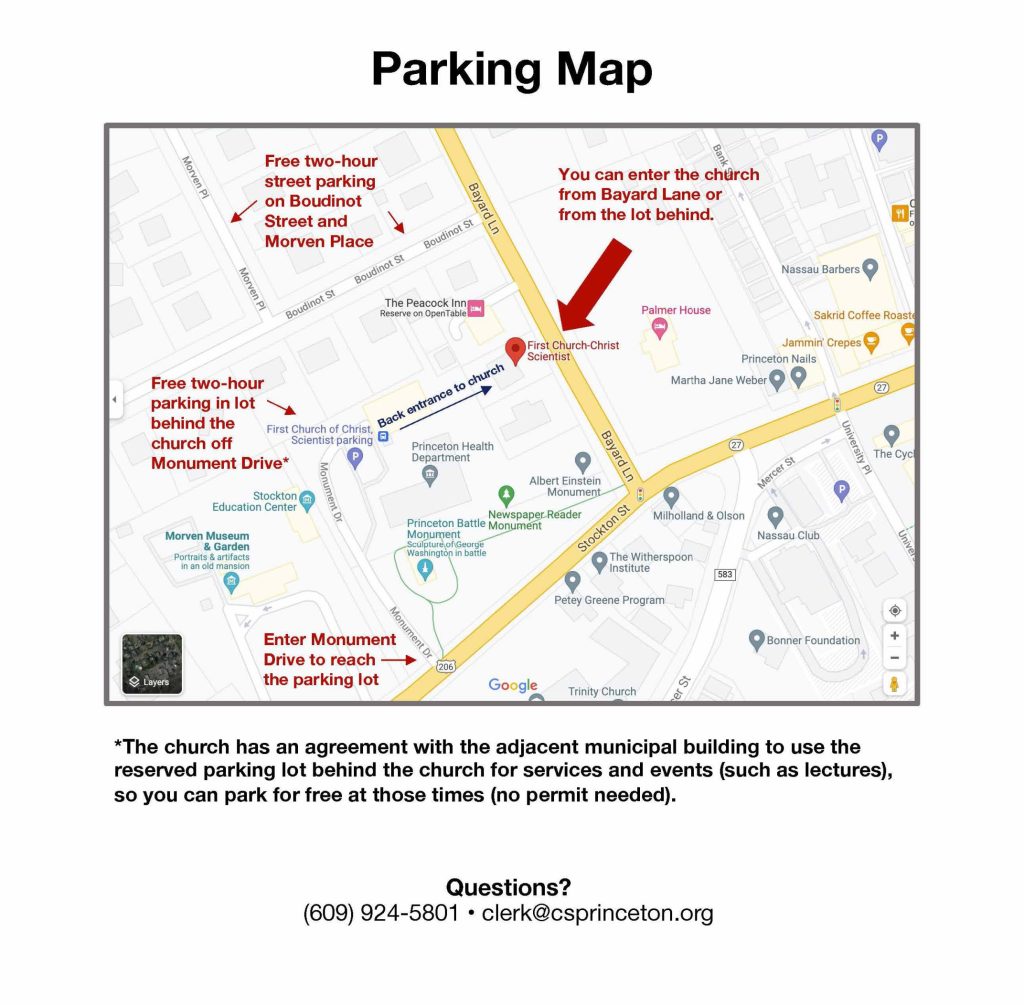 Past lectures held at First Church of Christ, Scientist, Princeton:
El camino a la curación cristiana, una serie especial en Español:

9 de octubre: Una visión más clara de ti mismo, Lyle Young, CSB
16 de octubre: Nunca estamos solos: Cómo trabajan en nosotros las ideas espirituales, Melanie Wahlberg, CS
23 de octubre: Nuestro derecho a la inmunidad, Mónica Passaglia, CSB
April 17, 2021 – Finding Joy, Health, Hope for All. Steve Salt, CSB of St Louis, MO. 
October 25, 2020 – Finding innocence that is powerful not vulnerable. Brian Pennix, CSB
May 26, 2020 – A Spiritual Revolution: The Quest to Experience God. Giulia Nesi Tetreau, CSB
November 16, 2019 – Time is Not a Factor In Your Life. Dave Hohle, CSB
June 22, 2019 – Never Alone: How Spiritual Ideas Work In Us. Melanie Wahlberg, CS