178 Nassau Street, Princeton NJ 08540  Tel. 609 924-0919
Open Monday through Saturday 10:00 a.m. to 4:00 p.m.

Now Available: The new large print edition of Prose Works by Mary Baker Eddy is now available. Prose Works combines 13 of Mary Baker Eddy's shorter books and sermons into a single publication. Prose Works continues to offer inspiration and uplift to contemporary readers. This hardcover book is measures 7.38 x 10.5 inches (18.7 x 26.7 cm) and features large font and wide margins for easy reading and note-taking.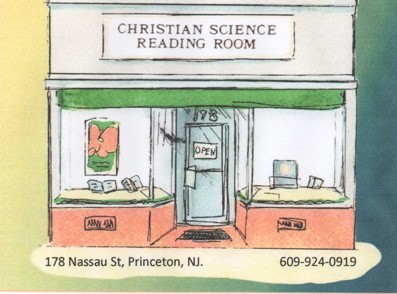 Looking for a gift idea? Our Christian Science Reading Room now offers gift cards in both physical (plastic) and eGift card format. They may be purchased in the Reading Room and eGift cards may also be purchased online. 

Please note: These gift cards may only be redeemed at this location: Christian Science Reading Room, 178 Nassau St., Princeton NJ. They may not be redeemed at other Christian Science Reading Rooms.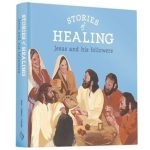 Not for children only! Though written with a young audience in mind, the recently released book, Stories of Healing: Jesus and his followers, is one that all will enjoy. Stop in to check it out!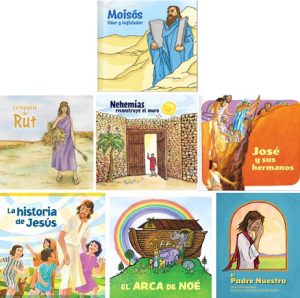 You and your children are invited to explore our children's lending library. Selections include some out-of-print favorites as well as books that are currently available for sale. Read or borrow your favorite Bible stories in English or Spanish:
The Story of Jesus / La historia de Jesús
Moses: Leader and Lawgiver / Moisés: líder y legislador
Noah and the Ark / El Arca de Noé
Joseph and his Brothers / José y sus hermanos
Nehemiah builds the wall /Nehemías reconstruye el muro
The Story of Ruth / La historia de Rut
 These stories are also available for purchase, and French, German, and Portuguese translations may be ordered.